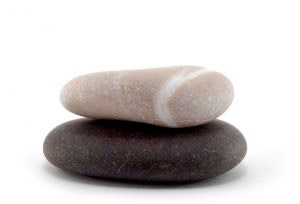 An Essential Knead strives to offer excellent client centered care in a clean, friendly and professional environment that Kitchener-Waterloo has grown to know and trust since 2011.

To find an RMT who previously worked here, see 'Contact'

Erin Basso, B.Kin., RMT 


As of May 7th I have moved to:
148 Manitou Drive #104, Kitchener (see "contact" for a map)

I graduated from Sutherland-Chan School in Toronto in 2001 after completing my Bachelor of Kinesiology from McMaster University.  In my time at school I was able to take classes in anatomy, neurology, hydrotherapy, remedial exercise but also the more focused outreaches such as spinal cord injuries (at Lyndhurst Hospital) and high-risk pregnancy (at Women's College Hospital).
Since moving to Kitchener, I have had the pleasure of working in all different settings from a spa, to a chiropractor clinic, physiotherapy clinic and multi-therapist clinics.
As a Therapist I treat adults for relaxation and in all stages of injury and rehabilitation. My approach is to work longer on an area of concern versus using deeper pressure (I do not do "deep tissue" work). I find my clients get optimal results with this approach with far less pain following the treatment.
Using my Kinesiology background we may discuss other areas of your life to determine why your pain is happening. These areas may include the pillow you use for sleeping and your sleeping positions, your shoes (do you need orthotics?), your work station and computer ergonomics for example. I love a challenge! 
Erin does not treat children under age 16.
Currently I am not accepting new clients due to Covid-19 concerns.  If that changes, I will announce on social media.
Erin's hours:
Mondays:  9:00 – 9:00
Tuesdays:  9:00 – 2:00 and 6:00 to 9:00
Wednesdays, Thursdays, Fridays and Saturdays:  9:00 – 2:00