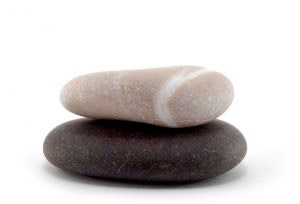 An Essential Knead strives to offer excellent client-centered care in a clean, friendly and professional environment.
We offer a dynamic group of Therapists who all work differently drawing from their diverse backgrounds. This helps to create our unique environment that Kitchener-Waterloo has grown to know and trust since 2011.
As of November 2018 we will have two locations for your convenience. Beside each Therapists' name is listed the clinic they will be working at from November onward.
We have 11 Registered Massage Therapists available throughout the week to accommodate your busy schedule.
Please see below for each Therapist and their respective hours:
Erin Basso, B.Kin., RMT (WEST clinic as of November 1st)
I graduated from Sutherland-Chan School in Toronto in 2001 after completing my Bachelor of Kinesiology from McMaster University. In my time at school I was able to take classes in anatomy, neurology, hydrotherapy, remedial exercise but also the more focused outreaches such as spinal cord injuries (at Lyndhurst Hospital) and high-risk pregnancy (at Women's College Hospital).
Since moving to Kitchener, I have had the pleasure of working in all different settings from a spa, chiropractor clinic, physiotherapy clinic and multi-therapist clinic.
As a Therapist I treat adults for relaxation and in all stages of injury and rehabilitation. My approach is to work longer on an area of concern versus using deeper pressure (I do not do "deep tissue" work). I find my clients get optimal results with this approach with far less pain following the treatment.
Using my Kinesiology background we may discuss other areas of your life to determine why your pain is happening. These areas may include the pillow you use for sleeping and your sleeping positions, your shoes (do you need orthotics?), your work station and computer ergonomics for example. I love a challenge! Have you been to other therapists without success?
Book an appointment with me and let's work together to get on the road to recovery!
Erin's hours:Mondays: 9:30 – 9:00Tuesdays: 9:30 – 2:00 and 6:00 – 9:00Wednesdays: 9:30 – 2:00
Thursdays: 10:30 – 12:45Fridays: 10:30 – 1:00Saturdays: 9:00 – 2:00
Adam Fridenburg, RMT (EAST clinic)
Throughout my life I have had a great number of physically and emotionally traumatic experiences, both of my own doing and of others, and found much relief in massage and chiropractic; this is why I chose to become a therapist.
Before becoming an RMT I wandered through Conestoga College and picked up a couple diplomas, Business Management and Radio Broadcasting, then ended up fixing/building computers for a few years. In my personal life I am a father of a wonderful 5 year old boy, a gamer, a nerd and one of those crazy people who do something similar to parkour. I also happen to be androgynous which should tell you that I'm pretty open minded and have a love for shoes and beautiful clothing.
As an RMT in two multidisciplinary clinics I have a lot of experience with clients who have been in some sort of traumatic incident (ex. car accident) or have been dealing with chronic pain and/or loss of function for a long time.
I've also worked many hours with clients who have brain injuries or degenerative diseases during outreaches at places like MS Society and BIAWW. Treatments are tailored to the client and usually provide deep therapy for muscles, fascia and joints; focusing on restoration of breath, function and posture.
Often I will invite clients to actively participate in the therapy in order to speed the healing process, though some treatments are purely relaxation where stress/anxiety is the main concern. When I see a client less and less because they feel better and better it's always a rewarding feeling!
Adam's hours:Tuesdays: 11:00 – 2:00 and 4:00 – 7:00Wednesdays: 11:00 – 2:00 and 4:00 – 7:00Fridays: 11:00 – 2:00 and 4:00 – 7:00Saturdays: 11:00 – 2:00 and 4:00 – 7:00
Daniela Vilela, RMT
Daniela is expecting her first child! Although we are all thrilled for her and her growing family we are sad to announce that she has left An Essential Knead.
Wendy Louks, RMT (EAST clinic)
I grew up near Sarnia, ON, moving to Kitchener for school, graduating from Medix School with a diploma in Massage Therapy. Growing up I was active in sports, playing baseball for 7 years.
For as long as I can remember, I wanted to explore a career in the health care industry. It took some encouragement from family before I chose to become and RMT. I believe in a mutually beneficial relationship between a Therapist and a client. I enjoy the challenge that a career in Massage Therapy brings and I look forward to helping clients achieve their health care goals.
I am proficient in Swedish massage techniques. I have also taken courses in the following areas:
* Causes and treatment of low back pain and SI joint dysfunction
* Understanding the treating the TMJ
as well as other courses designed to help me achieve my goals as a Massage Therapist.
Whether you are looking to relieve everyday aches and pains or simply looking to relax, I am willing to work with you. I look forward to meeting you!
Wendy's hours:Mondays: 10:00 – 8:00Wednesdays: 2:30 – 6:00Thursdays: 10:00 – 7:00Saturdays: 9:00 – 3:00 (first 3 Saturdays of the month)
Julie Shawano, RMT (EAST clinic)
My interest in whole body wellness began 22 years ago when I realized just how far an effective therapeutic touch could go when healing from my own personal injury. Since then I have pursued a variety certifications in order to encompass many aspects of whole body wellness (mind, body, soul).
I graduated from the RMT program with "honours" at Medix College in 2015 giving me a solid base in anatomy, physiology, treatments and rehabilitation. My treatments are client specific and can be gentle yet effective allowing a natural release of the tissue or slightly more aggressive as the client's situation calls using modalities like fascial techniques to release bound up tissue or peripheral joint mobilizations to increase joint health. I also have extensive experience in youth massage using a more delicate touch when needed.
My career thus far has given me the diversity to work with many different types of clientele and conditions ranging from 8 yr old athletes, to those who suffer from chronic pain due to injury or conditions such as frozen shoulder, nerve infringements, including sciatic nerve, thoracic outlet or carpal tunnel.
I have developed a strong skill set for relaxation or treatment work including General Swedish Massage, Massage Cupping, Remedial Exercise and Trigger Point work which allows me to work intuitively and effectively to service my clients goals of healing, maintenance or relaxation.
Some of my other certifications are as follows:
Pranic Healing Level 1 certification in 2006
Reiki Level 1 in 2009
Holistic Life Coach Certification in 2010
Energy Psychologist specializing in EFT (emotional freedom technique) in 2011
Shamanic Healing Apprenticeship 2009-2011
Massage Cupping in 2016
I am currently enrolled in a Reflexology course as part of my continuing education
I am passionate about helping people live more rewarding and stress free lives and I look forward to meeting you!
Julie's hours:Mondays: 9:00 – 2:00Tuesdays: 9:00 – 2:00Wednesdays: 10:00 – 8:00Thursdays: 9:00 – 6:00Fridays: 9:00 – 12:30Saturdays: 10:00 – 4:00 *
*
fourth of each month only
Thomas Black, RMT (EAST clinic)
Thomas grew up playing competitive sports such as basketball, cross country and ultimate frisbee, the latter competiting at National and Internation level in 2008 and 2010.
Injuries at a young age led him to seek treatments with an RMT. Upon receiving treatment he found great results and was able to get back to the activities and sports he wanted. Now, Thomas wanting to return the favour, is giving back with a focus on deep tissue, chronic pain, sports and relaxation massage.
Thomas' hours:Tuesdays: 12:0 – 9:00Wednesdays: 12:00 – 8:00Thursdays: 12:00 – 9:00Fridays: 12:00 – 5:00
Mary Kolosowski, RMT (EAST clinic)
Mary has worked an RMT since 2010 and an MR practitioner since 2012. Massage Therapy is her passion and loves to help people using a myriad of treatment techniques including myofascial release, deep tissue work, trigger point therapy and Matrix Repatterning (MR) therapy.
Matrix Repatterning is a gentle manual therapy that releases restrictions at the molecular level. Developed over the past 15 years by Dr. George Roth, Matrix Repatterning uses a form of muscle testing to identify lesions in the tensegrity matrix of the body and then corrects them using light manual pressure.
Mary has studied directly under Dr. Roth, whose contribution to the treatment of concussion and traumatic brain injury (TBI) has been recognized by Dr. Norman Doidge in his book, The Brain's Way of Healing (Penguin, 2015).
In her practice, Mary focuses on posture and structual alignment, the myofascial structure of the body, pain relief, relaxation, stress management and therapeutic exercise. Mary enjoys explaining the anatomy, physiology and, biomechanics of the body to her clients so that they have a clear understanding of the treatment process and how the body heals.
Comprehensive assessment, keeping up-to-date with evidence based research and taking the time to understand her clients' goals, are the values to her massage therapy practice.
She also treats adults and children including those with Attention Deficit Disorder (ADD).
Mary's hours:Thursdays: 5:00 – 9:00
Saturdays: 9:00 – 3:00
Rachel Metherel, RMT (WEST clinic)
Rachel has been a member in good standing with the College of Massage Therapists of Ontario (CMTO) since 2010, after attending 3 years at Georgian College in Barrie. She has been working in the Kitchener Waterloo region since 2012 at a variety of multidisciplinary clinics, with Chiropractors, Naturopaths, Physiotherapists.
Along with traditional Swedish techniques for relaxation, Rachel also has training in Esalen Deep Tissue Massage, Acupressure and Positional Release Techniques. Rachel believes self-care plays an integral role in your recovery from whatever you are coming in with, whether it's an injury, a postural imbalance, or stress. She will also give stretching and strengthening exercises to aid in your journey to wellness.
In her spare time, she enjoys her own self care of yoga, fitness training, trail running and biking as well as painting and journaling. Rachel is also an avid traveller, her favourite destinations including England, Ireland, Germany and the Netherlands.
Rachel's hours:Mondays: 3:00 – 9:00Tuesdays: 9:00 – 2:00Wednesdays: 9:00 – 2:00 and 3:00 – 9:00

Alicia Challis, RMT (WEST clinic)
Alicia graduated from the Massage Therapy course at Medix College of Healthcare in 2013. She has been practicing for 5 years. Throughout her career as a therapist, Alicia has worked in many different environments and clinical settings and has gained a vast knowledge as she worked alongside chiropractors, physiotherapists, acupuncturists, and other RMT's.
Alicia became a Massage Therapist to help promote the natural approach of alleviating pain and stress within health and wellness. Her treatments range from stress reduction/relaxation, chronic pain, overuse injuries, sports injuries, work-related injuries, and motor vehicle related injuries.
Her variety of techniques used is to ensure her clients achieve the results they are looking for. The techniques Alicia uses to ensure these results are: Swedish massage, remedial exercise, peripheral joint mobilizations, and advanced techniques such as, trigger point therapy, facial release, hot stone massage, and cranial sacral level I.
Alicia is looking forward to becoming a part of the team at An Essential Knead, taking on newer clients as those previous; improving her clients' quality of life and achieving their goals with her vast treatment knowledge.
Alicia's hours:Mondays: 3:00 – 9:00Tuesdays: 9:00 – 2:00Wednesdays: 3:00 – 9:00
Thursdays: 3:00 – 9:00Fridays: 3:00 – 9:00Saturdays: 9:00 – 2:00
Christina Shorey, RMT (WEST Clinic)
Christina is a graduate of D'Arcy Lane Institute of Massage Therapy (in London, ON), and a member in good standing with the College of Massage Therapists of Ontario since 2016. An avid believer in holistic health, she also has a background in nutrition, psychology and fitness.
Life presents each individual with their own set of unique challenges which sometimes results with stress, anxiety, or a variety of musculoskeletal complaints. As each individual is unique, she believes that each solution needs to be as individual; culminating in a holistic approach.
Some individuals require more self-care, others require trouble shooting postural stresses and habitual movement patterns resulting in pain/discomfort. Confident in the use of a variety of techniques used in the context of Sweddish Massage, some of which include: fascial work, deep tissue, and proprioceptive techniques, each treatment is based on communication and the cultivation of awareness.
Christina treats clients of all ages, working with kids as young as 8 years of age treating young athletes, generalized anxiety and whiplash. Enjoying problem solving and new challenges, she treats a variety of conditions some of which include TMJ dysfunction, issues arising due to pinched nerves, and headaches.
Dedicated to educating others and helping clients achieve their rehab, health and wellness goals, treatment may also include home care including some topics such as remedial exercise, supportive nutrition, sleeping habits and habitual movement patterns.
Christina's hours:Tuesdays: 9:00 – 2:00 and 3:00 – 9:00Thursdays: 9:00 – 2:00 and 3:00 – 9:00
Dan Weber, RMT, B.Sc., R.Kin.
Dan graduated from the University of Waterloo with a Bachelor of Science degree in Kinesiology before furthering his education at the Canadian College of Massage Therapy and Hydrotherapy. As a Registered Kinesiologist and Registered Massage Therapist, Dan has experience working in rehabilitation clinics assisting clients with injury prevention and recovery, as well as providing exercise instruction to assist with further healing. Dan brings this knowledge as well as his interest in sports into treatments, assisting individuals with physical imbalances and/or muscular issues.
Dan is passionate about helping individuals on their health journey. As a result of his own struggle with health issues in the past 5 years, he has gained an appreciation for the body's incredible ability to heal. Massage
Therapy is one method to aid in this healing process, assisting the body back to health and balance. Believing strongly in preventative healthcare, he is passionate about empowering individuals to discover and pursue their own innate health. He incorporates various techniques to help individuals with their goals, whether they are relaxation, decreased muscle soreness, or recovery from injury. In his spare time, Dan enjoys playing guitar and singing, as well as playing squash, volleyball, and baseball.
www.danweber.ca
Dan's hours:
Tuesdays and Thursadays: 9:00 a.m. – 2:00 p.m. and 3:00 p.m. – 9:00 p.m.
Saturdays: 9:00 a.m. – 2:00 p.m.
Elisa Colantonio, RMT
Elisa has left our clinic to travel abroad. If she ends up back in our neck of the woods, we will let you know.
Bonnie Snyder, RMT
Bonnie will be working at An Essential Knead for a few weeks as she waits for her immigration paperwork to go through. Her schedule is now available for booking.
Bonnie's hours:Mondays: 11:00 – 8:00Tuesdays: 11:00-1:30 and 2:30 – 8:00Wednesday, Thursday and Friday: 9:00- 1:30